If you're looking for the perfect gift, we would love to help you out. Whether you're interested in our wine or beer clubs, or a gourmet gift basket, we are here to serve you.
Gourmet Baskets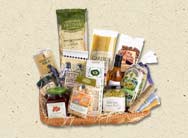 Based on your input and budget, we can assemble a wonderful gift basket to suit whatever occasion. We often utilize wine, cheese, pasta, olive oil, vinegar, chocolate, mustards, and almost anything else you like included. To order, just give us a call at 415-388-3222 or stop by the market.
Wine Gift Box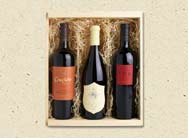 As with our gourmet baskets, wine baskets can also be assembled to order. With our extensive wine selection and knowledgeable staff, we can always recommend an interesting mix of wonderful wines. To order, please contact our Wine Department at 415-388-8466 or stop by the market.
Wine Club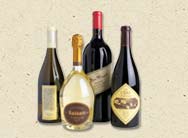 Here's the ultimate gift for the wine lovers in your life. Our persistent Wine Department staff is searching constantly for wines to amaze and delight our members each month. Club memberships are available at several price ranges and there is also a Red Only club. Treat yourself, a client, a special relative or a friend to the finest the wine world has to offer. To order or obtain more information, please contact our Wine Department at 415-388-8466 or stop by the MIll Valley Market. Give a Wine Club Membership!
Beer Club
This is a great gift for that person in your life who prefers a nice beer. Our Beer guys are always looking for new and interesting beers. Currently we have over 400 different ones. The Beer Club is a great way to try them all, our staff will hand select six to seven of our finest beers. Included will be information about the beers and food pairing suggestions. There are two different levels of Beer Clubs to choose from. Buy a membership for yourself, a friend or a relative, its a gift that will be appreciated every month. To find out more visit our Beer Club page. To sign up call us at 415-388-8466 or stop by the Mill Valley Market. Order online by clicking here.